Our Company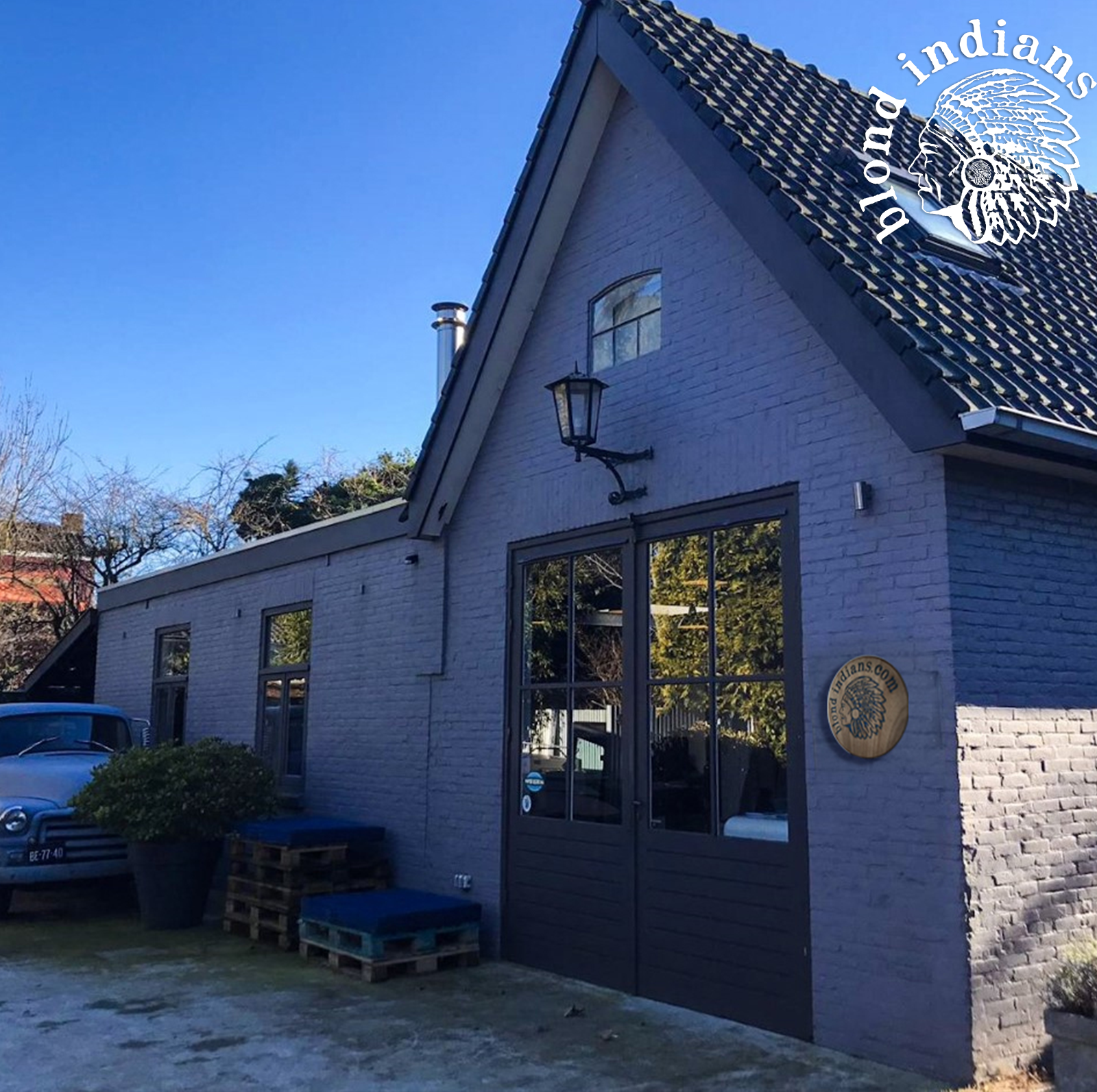 Company History
Blond Indians was founded in 2012, with an idea to make denim hip tough aprons.
At the time there was no such apron available in the market, and therefore we started
developing the concept. The goal was to create a tough and hip collection of aprons in a
sustainable way. We noticed a need for sustainable and durable products in the hospitality sector.
Based on this need Blond Indians was founded.
A company which develops high-quality, customizable products for a fair price.
In 2013 we expanded the collection with extra virgin olive oil.
Later, in 2016 Blond Indians created a biological beer to add to the brand, brewed by
a local Dutch brewer. Around the same time, the website got launched
to communicate with customers, and show the products.
Lastly, in 2018, our outdoor collection was presented.
Since March 2018 we changed the collection names into Workwear, Outdoor and Tablewear.
This creates that the products are more coherent and it is also clearer that
we are offering the full package to the hospitality sector.
We have added shirts to the workwear collection, creating a complete package.
| | |
| --- | --- |
| |   |
Vision, Mission & Essence
We are the specialist in sustainable and high quality products for the hospitality sector.
The vision of Blond Indians is to become the expert in the field of tough, trendy interior
accessories. An expert that everybody is looking for, with whom they can create their own
style.
With Blond Indians we need to be the 'diesel' of this industry driving the customer and
showing the many possibilities they have with our products. We will not only offer one single
product, but on the long-term, we want to be the brand customers go to, to get the full
package. This complete package will create that a customer can fully design their hospitality
facility with Blond Indians products, without being the same as another Blond Indians buyer.
Our mission is to create and develop new products for the hospitality market, in a sustainable
way. For us it is essential to build upon trends, expand and include the Blond Indians touch.